The Experts in Pests Serving Yuma and Surrounding Areas
Termite & Residential Pest Control in Yuma, AZ
If you're a resident of Yuma, Arizona, you know that the desert can be a beautiful but treacherous place. Unfortunately, this means that several dangerous pests call this area home, including spiders, termites, and scorpions. These pests can pose a significant threat to the safety and well-being of you and your loved ones, as well as cause extensive damage to your property. But don't worry, Yuma Pest is here to help. Our expert team of pest control professionals has the knowledge and experience necessary to keep your home and family safe from these unwanted invaders.
Get Your Free Pest Inspection
Dangers of Pests
As a homeowner in Yuma, Arizona, it's important to be aware of the potential dangers that pests can pose to your property and your family's health. In this arid climate, pests like spiders, termites, and scorpions are common, and they can cause significant damage and harm if left unchecked.
To protect your family and your property from these and other pests, it's important to enlist the help of a professional pest control company like Yuma Pest. Our expert technicians can identify and treat pest infestations, as well as provide ongoing preventative maintenance to keep your home safe and pest-free.
The technician was very knowledgeable, professional, and courteous…… I would not hesitate to recommend to my friends…… First rate company for sure.

Jeff M. – Yuma, AZ
Pests We Treat
Yuma Pest is a leading pest control company in Yuma, Arizona, offering a comprehensive range of services to treat and prevent a wide variety of household pests.
Spiders
The two most venomous spiders in the area are the black widow and the brown recluse. Black widows are easily identified by their distinctive red hourglass marking on their abdomen and can deliver a painful, venomous bite that can cause muscle spasms and other serious symptoms. Brown recluse spiders are less common but still pose a risk to humans with their venomous bite that can cause necrosis of the skin and other complications. It's important to take preventative measures to keep spiders out of your home and to seek medical attention immediately if you are bitten by a spider.
Termites
Termites are a major problem in Yuma and can cause significant damage to homes and other structures. The most common types of termites found in the area are subterranean termites, which live underground and can quickly consume wood, causing structural damage that can be costly to repair. These pests are often difficult to detect until significant damage has already occurred.
Scorpions
Yuma is home to several species of scorpions, including the Arizona bark scorpion, which is considered the most venomous in North America. These nocturnal arachnids are commonly found in the desert and can be a serious threat to humans, particularly children and the elderly. Their sting can cause pain, swelling, and numbness, and in some cases, can lead to more severe symptoms like muscle spasms, convulsions, and breathing difficulties. If you see scorpions in your home or yard, call a professional exterminator immediately.
Cockroaches
Cockroaches can pose several health risks to humans. The most common species found in the area is the German cockroach, which can carry diseases and trigger allergies and asthma in humans. It's important to address cockroach infestations promptly to prevent the spread of disease and other health hazards.
Ants
While house ants are generally harmless to humans, they can contaminate your food if left unchecked. On the other hand, fire ants can be particularly problematic, as their painful sting can cause skin irritation and redness.
We also eliminate
Why Yuma?
Yuma Pest has been serving the community since 1999, and our team of expert technicians has the knowledge and experience to tackle any pest infestation. From termites and scorpions to spiders and cockroaches, we have the tools and resources to eliminate household pests from your property and keep them from coming back. So why wait? Contact us today to schedule your free pest inspection and take the first step toward a pest-free home.
Rid Your Home Of Pests Now
"Quick Response Time"

The tech was very knowledgeable and friendly and listened to what I had to say.

- Sandy W.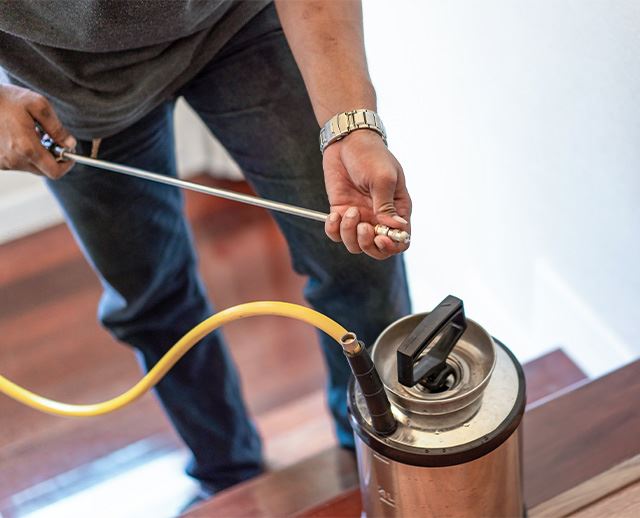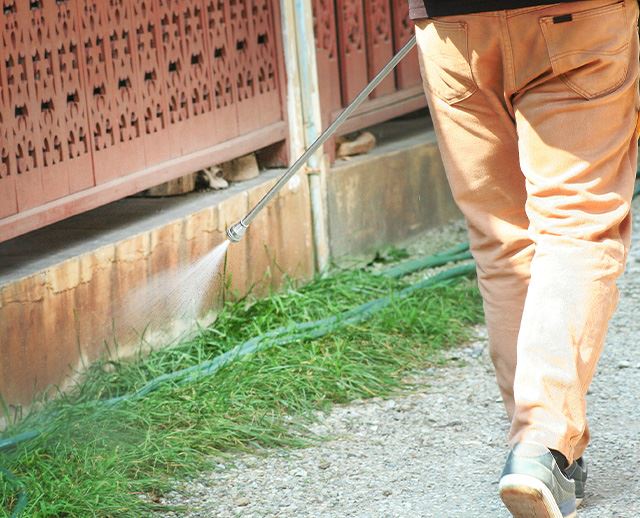 A Solid Reputation

We have earned a solid reputation for being dependable and trustworthy. We strive to meet and exceed expectations, ensuring that our products and services are delivered on time and to the highest standards of quality.

Years of Experience

Over the years, we have encountered and successfully resolved a wide range of challenges. We approach each situation with a problem-solving mindset, leveraging our expertise to overcome obstacles and achieve optimal outcomes.

Family Owned & Operated

We operate our business with honesty, transparency, and a strong sense of ethics. We prioritize the well-being and happiness of our family members, both within and outside the business.

Community Focused

Our team values our community members and we strive to create an environment that promotes collaboration and growth. Our commitment to humane removal practices ensures that your property remains secure while respecting the environment.