The Experts in Pests Serving Yuma and Surrounding Areas
Pest Control in Roll, AZ
Pests are everywhere in our state, even in the Mohawk Valley. At Yuma Pest, we have decades of pest control experience. Our trained staff are experts at identifying and treating pests in the Roll area. Take a look at our menu of services and find out why Yuma Pest is the best pest control service in Arizona.
Termite Control
There is no doubt that termites are among the most destructive pests when it comes to causing property damage. Every year, termites cause over five billion dollars in property damage to over half a million homes. Here in Roll, Arizona we have to deal with four species of termites, as opposed to only one or two in most parts of the country.
Drywood Termites
In the United States, drywood termites are the most common type of termite and may infest hardwoods and softwoods including furniture and lumber. Despite the fact that they are found in coastal areas, drywood termites prefer drywood to other types of wood. Each colony can have around 2,000 termites, causing enormous damage to wooden support beams.
Desert Dampwood Termites
In spite of the fact that desert dampwood termites are a subterranean species that poses no particular threat to your home, they can still pose problems outside the house. It is common to find dampwood termites in citrus groves as they feed on the moisture that is present in tree roots and shrub roots.
Arid Subterranean Termites
Arid subterranean termites are the most common termite species in Arizona due to their ability to thrive in a variety of environments. Deserts are not the only place where you can find them; you can also find them in canyons, rivers, sand dunes, and at high altitudes.
Aside from eating wood, these termites also consume cactus ribs and trees. But if food and water becomes scarce, they may invade homes and other man-made structures.
Desert Subterranean Termites
In their natural environment, desert subterranean termites thrive in harsh environments. They live in desert plants, such as cactus. However, they're also attracted to soft woods such as utility poles and the support beams found in buildings and homes..
Desert subterranean termites don't require the moisture levels that most other termite species rely on to survive. They thrive in high temperatures and are commonly found all over Arizona.
If you are dealing with a termite infestation in your home or business, it's important that you seek the help of a professional exterminator before too much damage is done. At Yuma Pest, our customized termite treatment program will be able to identify and eliminate termites in your home.
Bed Bug Control
Bed Bugs are small, oval-shaped insects that are about the shape and size of a watermelon seed. They depend on the blood of mammals to survive but have a particular fondness for human blood. In most cases, bed bugs enter your home unnoticed by hitching a ride on furniture, clothing, luggage, or even through other infested apartments.
Bed bugs can be extremely hard to control once they've entered your home. On your own, you may have to clean constantly for weeks or even months to get rid of bed bugs. That's why you should call a pest control company if you have bed bugs. You might not even know you have a problem until you look for the signs.
Blood stains on sheets or pillowcases
Dark or rusty spots of bed bug excrement on sheets, mattresses, walls
Egg shells or shed skins in areas where bed bugs hide
An offensive, musty odor
At Yuma Pest we utilize integrated pest management practices and environmentally friendly solutions to control and eliminate bed bugs in your home.
Flea & Tick Control
Over the past few years, ticks and fleas have been on the rise throughout the country. These tiny pests can be found almost everywhere outdoors, however, they are usually brought indoors by our pets. Fleas and ticks are especially common in the Mohawk Valley area where irrigation and shade have made it possible for them to live in our harsh desert climate.
Fleas can be especially challenging as they can reproduce at rapid rates once they get into your home. If you notice fleas on your pets or in your home, it is important that you seek flea control immediately.
Common flea and tick hiding areas include:
Under shady trees
In tall grass
Beneath decks and porches
Under shrubs and bushes
Fleas and ticks can also carry diseases, including:
Lyme disease
Tularemia
Babesiosis
Murine Typhus
Get The Best Pest Control In Roll
The professionals at Yuma Pest have been providing the Roll and surrounding area with pest control services for over 20 years. If you are experiencing a pest infestation that seems out of control, don't worry. The experienced team at Yuma Pest can handle any problem, big or small, and get you your home back. Call us today at (844) 977-0834 or leave a message on our site.
We are here to help! Call us at (844) 977-0834 or contact us online to schedule pest control services in Yuma.
"Great Service"

The owner Amiliano is amazing, made sure I was taken care and unfortunately, his team was booked out for a week with service jobs, so he personally scheduled off/blocked 2.5 hours of his calendar to help with the issue.

- Katie D.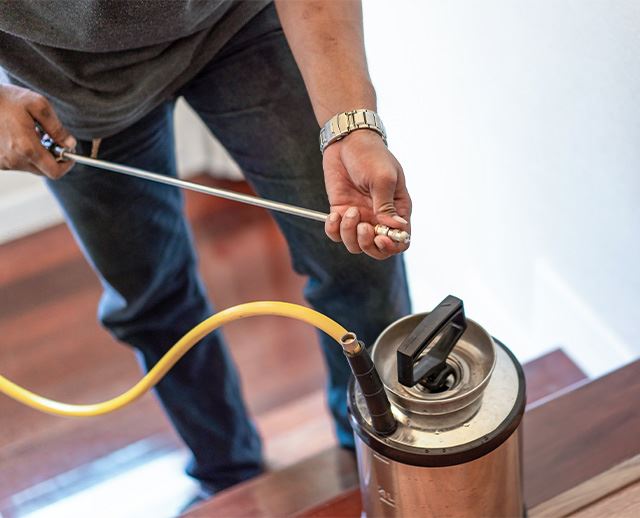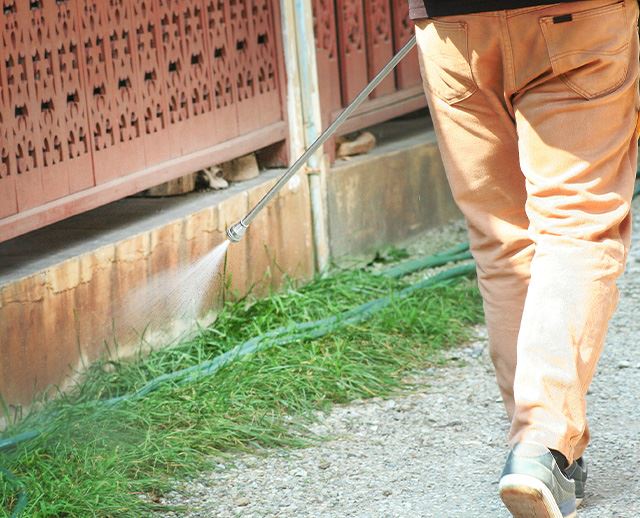 A Solid Reputation

We have earned a solid reputation for being dependable and trustworthy. We strive to meet and exceed expectations, ensuring that our products and services are delivered on time and to the highest standards of quality.

Years of Experience

Over the years, we have encountered and successfully resolved a wide range of challenges. We approach each situation with a problem-solving mindset, leveraging our expertise to overcome obstacles and achieve optimal outcomes.

Family Owned & Operated

We operate our business with honesty, transparency, and a strong sense of ethics. We prioritize the well-being and happiness of our family members, both within and outside the business.

Community Focused

Our team values our community members and we strive to create an environment that promotes collaboration and growth. Our commitment to humane removal practices ensures that your property remains secure while respecting the environment.