The Experts in Pests Serving Yuma and Surrounding Areas
Ant Control in Yuma
In Arizona's sun-soaked, arid landscapes, ant infestations can quickly become a frustrating and persistent issue for homeowners and businesses alike. These tiny invaders not only cause structural damage but also contaminate food supplies and disrupt our daily lives. With an array of ant species calling our beautiful desert region home, it's essential to have a reliable partner in the battle against these unwelcome guests.
Yuma Pest & Termite Systems is your trusted ally in combatting ant infestations, offering tailored and effective solutions to help you regain control of your property. Our expert team is well-versed in the habits and behaviors of Yuma's most common ant species, allowing us to take a targeted approach that addresses the root of the problem.
The Species of Ants the Call Yuma Home
Carpenter Ants: These ants are known for excavating wood to create their nests, potentially causing structural damage to homes and buildings.
Fire Ants: Recognizable by their reddish-brown color, fire ants are notorious for their painful stings and aggressive behavior. They often build mounds in open areas, threatening people and pets.
Odorous House Ants: Named for the unpleasant odor they emit when crushed, odorous house ants are small, dark-colored ants that invade homes in search of food.
Pavement Ants: Typically found nesting under sidewalks, driveways, or building foundations, pavement ants are small, dark brown to black ants that seek sources of sustenance in your home.
Pharaoh Ants: These tiny, yellowish-brown ants are known for their ability to establish large colonies with multiple queens, making them challenging to eradicate without professional help.
Argentine Ants: Light to dark brown in color, Argentine ants are an invasive species that can displace native ants and form massive colonies, increasing the risk of infestations in homes and businesses.
At Yuma Pest & Termite Systems, our knowledgeable team is experienced in identifying and eliminating infestations of these various ant species. We offer targeted ant control solutions to protect your property from the damage and inconvenience these pests can cause.
Sings of an Ant Infestation
Recognizing the signs of an ant infestation is crucial for scheduling timely and effective interventions.
Here are some common indicators that your home or business may be dealing with an ant problem:
Live Ants: Seeing ants, particularly in large numbers or regularly, is the most obvious sign of an infestation.
Ant Trails: Ants often follow scent trails laid down by scout ants to locate food sources. If you notice lines of ants moving in a single file, this could indicate a nearby nest.
Nest Sites: Some ants build visible mounds outdoors, while others may create nests in concealed locations like wall voids, wood structures, or under pavement. Keep an eye out for any signs of nesting activity.
Wood Damage: Carpenter ants can cause structural damage by excavating wood to create their nests. Look for sawdust-like debris, called frass, near wooden structures, or listen for faint rustling sounds within walls.
Foraging Ants: If you find ants in your pantry or kitchen, they are likely searching for food. This could be a sign of a more significant infestation nearby.
Winged Ants: The presence of winged ants, also known as swarmers or alates, indoors may indicate a mature colony within your property as they emerge to mate and start new colonies.
If you notice any of these signs, contact our team as soon as possible! We will take care of the issue before it expands any further.
For fast and reliable ant control services in Yuma, call us at (844) 977-0834 today.
Ant Control Solutions You Can Count On
At Yuma Pest & Termite Systems, we incorporate the principles of integrated pest management in our ant control solutions.
Integrated pest management (IPM) is a comprehensive, environmentally-conscious approach to pest control that combines various methods and strategies to minimize the impact that pest control treatments have on human health, property, and the environment. IPM focuses on the long-term prevention of ants and other pests through biological control, habitat manipulation, cultural practices, and the responsible use of chemical treatments.
By embracing Integrated pest management principles, we can deliver effective and environmentally responsible ant control solutions that protect your home or business while prioritizing the wellbeing of our community and planet.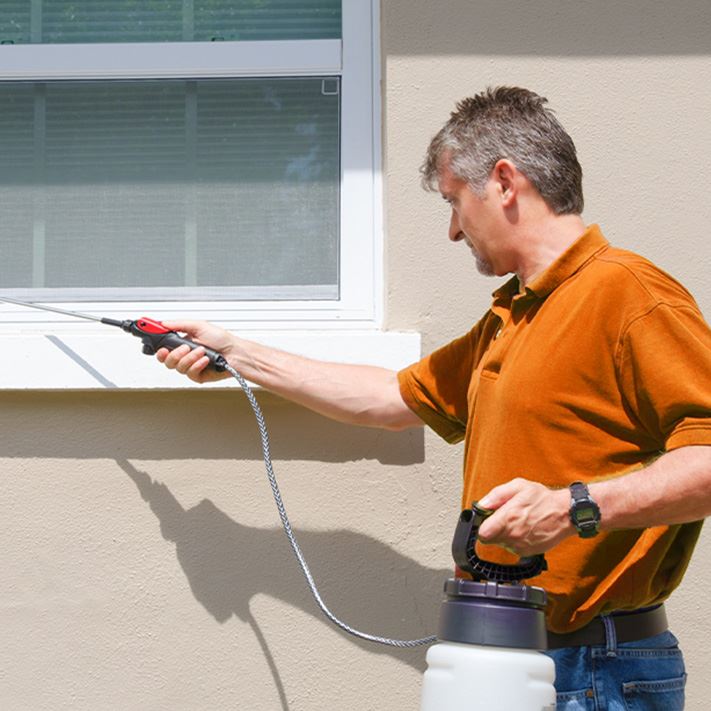 Areas We Serve
call our team at

(844) 977-0834

for more information