The Experts in Pests Serving Yuma and Surrounding Areas
Pest Control in Growler
Located just outside of Yuma, Growler is a very small and tight-knit community. Many pests can and do survive the harsh environment of our state and can cause a lot of headaches for new and seasoned homeowners alike. At Yuma Pest, we have decades of experience identifying and treating pests in the Growler area. Take a look at our menu of services and find out why Yuma Pest is the best pest control service in Arizona.
Many pests call Growler home. In addition to being nuisances, pests can also transmit disease, damage property, and cause physical harm to homeowners and businesses. Yuma Pest offers effective pest control services for bed bugs, pigeons, termites, and other pests.
Termite Control for Growler Properties
Termites are among one of the most destructive pests in Growler. Termites damage over half a million homes every year, causing over five billion dollars in property damage. Here in Arizona, there are four common types of termites that can damage your home. .
Drywood Termites
Desert Dampwood Termites
Arid Subterranean Termites
Desert Drywood Termites
An exterminator can help if you have a termite infestation before too much damage is done. At Yuma Pest, our customized termite treatment program will be able to identify and eliminate termites in your home.
Bed Bug Control in Growler
A bed bug is a small, oval-shaped insect that feeds on the blood of humans and animals. As adults, bed bugs have a flat shape and are the size and shape of watermelon seeds. Despite the fact that bed bugs cannot fly, they are capable of moving rather quickly over flat surfaces. It is common for bed bugs to enter your home unnoticed through furniture, clothing, luggage, and even through neighboring apartments.
In the event that bed bugs have infested our home, they can be extremely difficult to control. Attempting to eliminate bed bugs on your own can take weeks or even months of constant cleaning. In the event of a bed bug infestation, it is recommended that you contact a residential pest service. It is possible that you are unaware of the problem until you look for the signs. At Yuma Pest we utilize integrated pest management practices and environmentally friendly solutions to control and eliminate bed bugs in your home.
HVAC Services for Growler
In order to survive comfortably in our hot summers, a functioning HVAC system is a must. Yuma Pest's HVAC professionals are capable of working on all brands and models of heating and cooling equipment. It is our policy to arrive on time and ensure that everything is functioning properly before leaving. Our goal is to ensure that our customers are satisfied and comfortable in their homes.
Our HVAC Services:
Air Conditioning Installation and Repair
Heating System Installation and Repair
Indoor Air Quality Control
HVAC Services
Preventative Maintenance
One Hour Air Conditioning and Heating's skilled technicians are capable of dealing with all aspects of air conditioning services including:
Repairs
Maintenance
Replacements
Installations
Construction Pre-Treatment for new Growler Buildings
One of the biggest investments you will ever make is the purchase of a home or the establishment of a business. However, it is important to take the proper safety measures when building a home or business, especially in our state where the threat of termite infestations is so high. New home pest control is a must in Growler if you want your homes to be secure from wood-damaging pests. That is why it is so important to get preventative pre-construction termite treatment to protect your investment. Not only is it a good idea, but pre-construction pest control is also required by law here in Arizona.
Our termite pre-treatment focuses on two main areas of the building:
Soil Treatment: We pretreat the soil before concrete is poured.
Wood Treatment: We treat the wood studs and beams of the structure..
Get The Best Pest Control In Growler
The professionals at Yuma Pest have been providing the Growler and surrounding area with pest control services for over 20 years. If you are experiencing a pest infestation that seems out of control, don't worry. The experienced team at Yuma Pest can handle any problem, big or small, and get you your home back. Call us today at (844) 977-0834 or leave a message on our site.
We are here to help! Call us at (844) 977-0834 or contact us online to schedule pest control services in Yuma.
"Great Service"

The owner Amiliano is amazing, made sure I was taken care and unfortunately, his team was booked out for a week with service jobs, so he personally scheduled off/blocked 2.5 hours of his calendar to help with the issue.

- Katie D.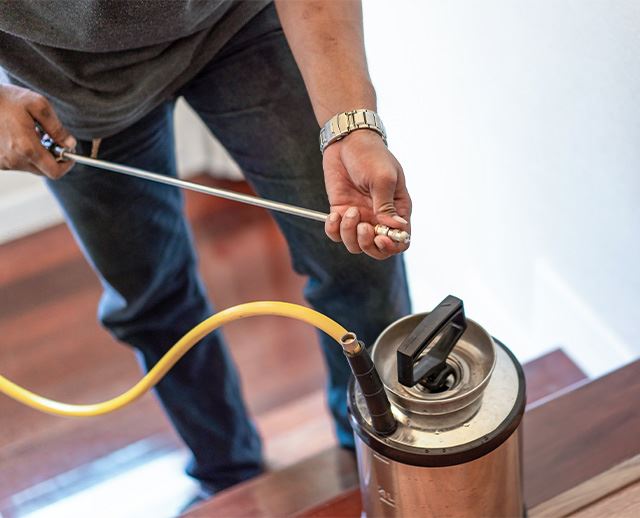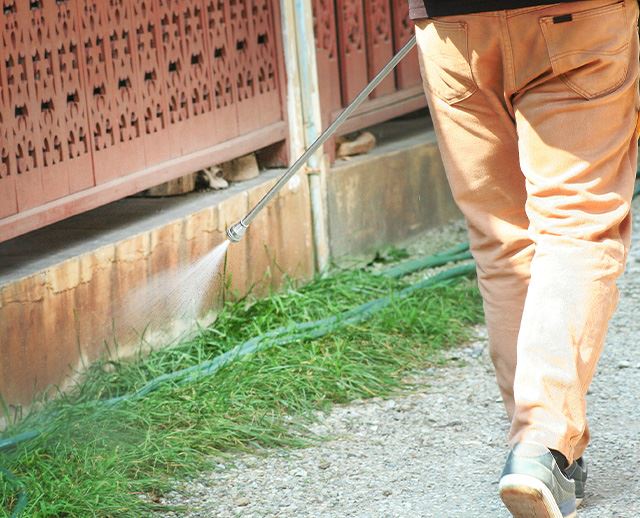 A Solid Reputation

We have earned a solid reputation for being dependable and trustworthy. We strive to meet and exceed expectations, ensuring that our products and services are delivered on time and to the highest standards of quality.

Years of Experience

Over the years, we have encountered and successfully resolved a wide range of challenges. We approach each situation with a problem-solving mindset, leveraging our expertise to overcome obstacles and achieve optimal outcomes.

Family Owned & Operated

We operate our business with honesty, transparency, and a strong sense of ethics. We prioritize the well-being and happiness of our family members, both within and outside the business.

Community Focused

Our team values our community members and we strive to create an environment that promotes collaboration and growth. Our commitment to humane removal practices ensures that your property remains secure while respecting the environment.