The Experts in Pests Serving Yuma and Surrounding Areas
Bed Bug Control in Yuma
Bed bugs are an unfortunate and unwelcome reality for homes and businesses throughout Arizona, and Yuma is no exception. These tiny, elusive pests are notorious for hitching rides on luggage, clothing, and other personal belongings, making their way into our homes and causing sleepless nights, itchy bites, and much stress. With their rapid reproduction rate and resistance to many traditional treatments, bed bugs require swift action and professional techniques to address and eliminate an infestation before it spirals out of control.
Yuma Pest & Termite Systems is your go-to source for bed bug control solutions designed to eliminate these blood-sucking pests effectively. Our experienced team understands the unique challenges posed by bed bugs and employs cutting-edge techniques and technology to deliver lasting results.
Signs of a Bed Bug Infestation
Bites: Bed bug bites often appear as small, red, itchy welts on exposed skin, typically in a linear or clustered pattern. However, reactions to bites can vary, and some people may not show any symptoms.
Live bed bugs: Adult bed bugs are about the size of an apple seed, reddish-brown, and flat. They tend to hide in seams of mattresses, box springs, headboards, and other furniture during the day but may be spotted during nighttime inspections.
Fecal spots: Bed bugs leave tiny, dark fecal spots (digested blood) on bedding, mattresses, or nearby surfaces. These spots may resemble ink dots or smears.
Blood stains: Small bloodstains on sheets or pillowcases can result from crushed bed bugs or their feeding activities.
Molted skins: As bed bugs grow, they shed their exoskeletons, leaving behind translucent, light brown molted skins in areas where they have been hiding.
Unpleasant odor: In severe infestations, bed bugs may produce a sweet, musty smell due to the release of pheromones.
Potential Consequences of an Untreated Bed Bug Infestation
A bed bug infestation can have several negative consequences for both residential and commercial properties.
Untreated infestations can lead to:
Health issues: Bed bug bites can cause itchiness, redness, and swelling, leading to discomfort and sleepless nights. You may sometimes experience an allergic reaction to the bites, resulting in more severe symptoms. Additionally, excessive scratching may lead to secondary skin infections.
Psychological effects: The presence of bed bugs can cause anxiety, stress, and even insomnia for those affected by the infestation. The constant worry about being bitten can significantly impact one's mental wellbeing and overall quality of life.
Social stigma: Bed bug infestations are often associated with poor hygiene or uncleanliness, despite these pests being found in even the cleanest environments. This stigma can lead to embarrassment, isolation, and strained relationships.
Property damage: Bed bugs can infest various items, including furniture, clothing, and luggage. In some cases, you may need to discard some belongings to prevent further spreading, ultimately resulting in financial losses.
Economic impact: For businesses, particularly those in the hospitality industry, a bed bug infestation can lead to lost revenue, damage to reputation, and potential legal issues if customers are affected.
Call us at (844) 977-0834 today to get started with a free estimate for bed bug control in Yuma.
Comprehensive Approaches to Treating Bed Bug Infestations
We use integrated pest management techniques to provide effective and sustainable solutions for bed bug infestations.
Integrated pest management (IPM) is an effective and environmentally friendly approach to pest control that takes advantage of various advanced strategies, including biological control, habitat manipulation, education, and more. The primary goal of IPM is to reduce the reliance on chemical pesticides while maintaining optimal pest control.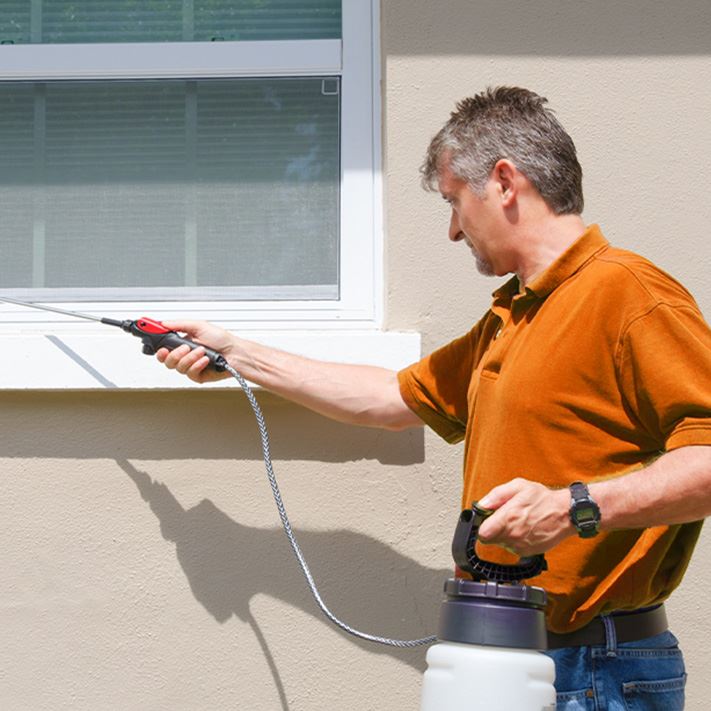 Areas We Serve
call our team at

(844) 977-0834

for more information