The Experts in Pests Serving Yuma and Surrounding Areas
Yuma Foothills in AZ Pest Control
There are plenty of things to love about living in the Yuma Foothills, but being in close proximity of pests like scorpions, termites and roaches isn't one of them. If you have been experiencing an invasion of pigeons, spiders, bed bugs or other pests in your Yuma Foothills home or business, it is crucial to act fast. As benign as many of these critters may seem, they can quickly create problems for area homes and businesses. From contaminating food sources to destroying property, pests should be dealt with quickly and effectively. In Yuma Foothills, Yuma Pest is the name to trust for first-rate pest control services.
Pest Control
Since 1999, Yuma Pest has been a leading provider of safe and effective pest control services to residents and businesses of Yuma Foothills and surrounding areas. Thanks to the very hot, dry and sunny conditions of the area, a wide array of different pests thrive well here. Homeowners and business owners alike regularly require pest control services, but they prefer to avoid exposure to toxic chemicals and other potential problems. Fortunately, Yuma Pest relies on Integrated Pest Management, or IPM, which resolves pest issues as effectively and safely as possible.
Termite Control
Whether you've noticed mud tubes running up a wall in your home or business or have spotted other telltale signs of termite damage, putting the problem on the back burner is the last thing that you should do. Like ants, termites live in highly organized colonies and are capable of expanding their presence – and the damage that they cause – with alarming speed. Integrated pest management services from Yuma Pest can help to eliminate termites from your Yuma Foothills home or business and prevent them from recurring.
Pigeon Control
On city streets, pigeons are merely annoying little nuisances. In and around homes and businesses, however, they can wreak all kinds of havoc. These pests often harbor parasites that can be harmful to humans and their pests. Many pigeons are diseased and can pass things like histoplasmosis on to humans, causing serious respiratory problems. Don't hold off until these birds have made your life miserable; call Yuma Pest at the first sign of trouble.
Yuma Pest: Our Services
Business owners and residents of greater Yuma have relied on Yuma Pest for more than 25 years for effective pest control services, including:
Rodent and Gopher Control
Bed Bug Control
Flea and Tick Control
Get a Free Estimate Today
Sharing a home with pests like scorpions, ants and spiders isn't just unpleasant – it can be costly and even harmful to your health. Local businesses can't hope to remain open when termites and other pests make themselves at home. In either case, prompt and effective pest control services are an absolute must. In Yuma Foothills and the greater Yuma area, there's only one name to trust for safe, effective pest control services that don't break the bank: Yuma Pest Control. Contact us today to get a free estimate, and you'll be on your way to a pest-free home or business in no time.
We are here to help! Call us at (844) 977-0834 or contact us online to schedule pest control services in Yuma.
"Friendly Staff"

Yuma pest came out on time the day after I called them, did the inspection of our home, and found we had no problems.

- Rick G.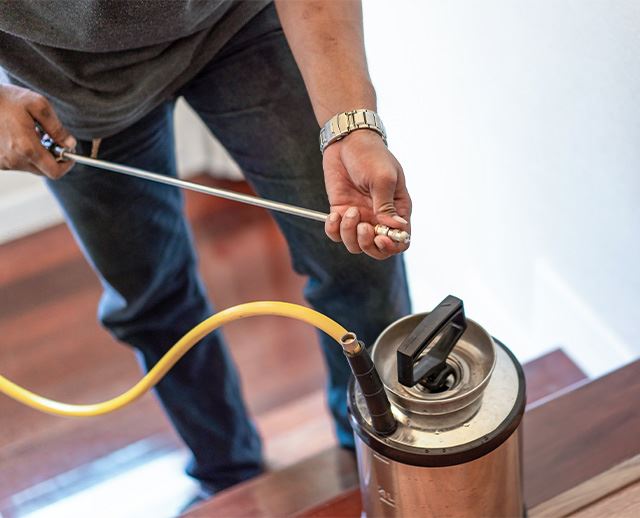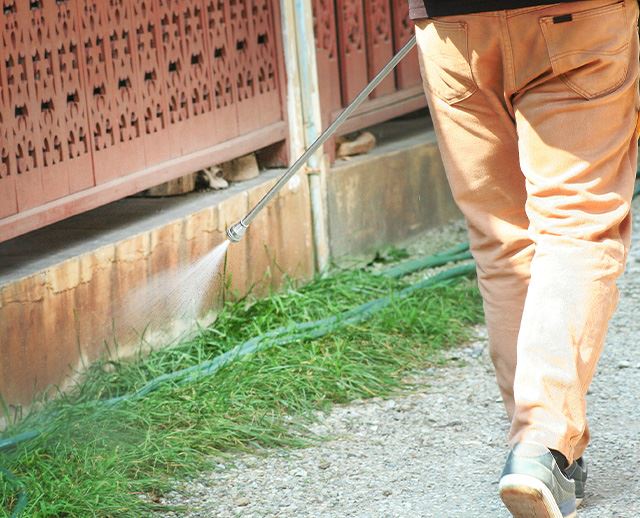 A Solid Reputation

We have earned a solid reputation for being dependable and trustworthy. We strive to meet and exceed expectations, ensuring that our products and services are delivered on time and to the highest standards of quality.

Years of Experience

Over the years, we have encountered and successfully resolved a wide range of challenges. We approach each situation with a problem-solving mindset, leveraging our expertise to overcome obstacles and achieve optimal outcomes.

Family Owned & Operated

We operate our business with honesty, transparency, and a strong sense of ethics. We prioritize the well-being and happiness of our family members, both within and outside the business.

Community Focused

Our team values our community members and we strive to create an environment that promotes collaboration and growth. Our commitment to humane removal practices ensures that your property remains secure while respecting the environment.