The Experts in Pests Serving Yuma and Surrounding Areas
Termite Control Services in Yuma
Are termites wreaking havoc on your property? Fret not! Yuma Pest & Termite Systems is here to provide you with exceptional termite control services in Yuma that can put an end to their destruction.
Equipped with state-of-the-art technology and eco-friendly solutions, our team is committed to protecting your home from these relentless, wood-munching pests. We have a deep understanding of the unique challenges faced by our community when it comes to termite infestations. That's why we offer a comprehensive and effective approach to termite control.
With Yuma Pest & Termite Systems, you can finally enjoy the peace of mind of a secure, termite-free home. Experience the difference today!
To schedule a free estimate, call us at (844) 977-0834 today.
Signs of a Termite Infestation
A termite infestation can often go unnoticed until they have caused significant damage to your property. There are, however, some telltale signs that can help you identify a termite problem early.
Here are the key indicators to watch out for:
Mud tubes: Termites build pencil-sized mud tubes as sheltered pathways between their colony and food sources. These tubes are commonly found along foundations, walls, and crawl spaces.
Frass or termite droppings: As termites consume wood, they excrete small, pellet-like droppings called frass. If you notice piles of these pellets around your home, it may signal a termite infestation.
Hollow-sounding wood: Termites eat wood from the inside out, leaving a hollow or paper-thin layer behind. Tapping on wooden structures with a screwdriver or similar tool can help identify compromised areas.
Swarmers or discarded wings: Reproductive termites, or swarmers, leave the colony to mate and establish new colonies. If you see flying termites or find piles of discarded wings near windows, doors, or other access points, it's a sign of an active termite presence.
Blisters in wood flooring: Subterranean termites can damage laminate or hardwood flooring by feeding within or beneath it, causing visible blisters or warping.
Sagging or buckling structural elements: As termites weaken wood, structural components such as beams, walls, and ceilings may sag or buckle under the weight.
Tight-fitting doors and windows: Termite damage can cause wood to warp, making doors and windows difficult to open or close.
If you notice any of these signs, acting quickly is essential. Contact Yuma Pest & Termite Systems for a thorough inspection and effective termite control solutions.
Integrated Pest Management
At Yuma Pest & Termite Systems, we pride ourselves on offering a cutting-edge approach to termite control that is as environmentally responsible as it is effective. Our secret weapon? Integrated Pest Management (IPM)— a comprehensive strategy that combines the best of science, technology, and practical know-how to keep your property termite-free.
The core principle of our IPM approach is understanding the intricate dynamics between termites, their environment, and human activity. By gaining insights into their biology and behavior, we can identify vulnerabilities in their lifecycle and pinpoint areas where we can intervene to disrupt their habitat and food sources.
Our commitment to thorough inspection and monitoring ensures we catch termite infestations early, preventing extensive damage and costly repairs. We closely monitor potential hotspots and act swiftly when signs of termite activity are detected.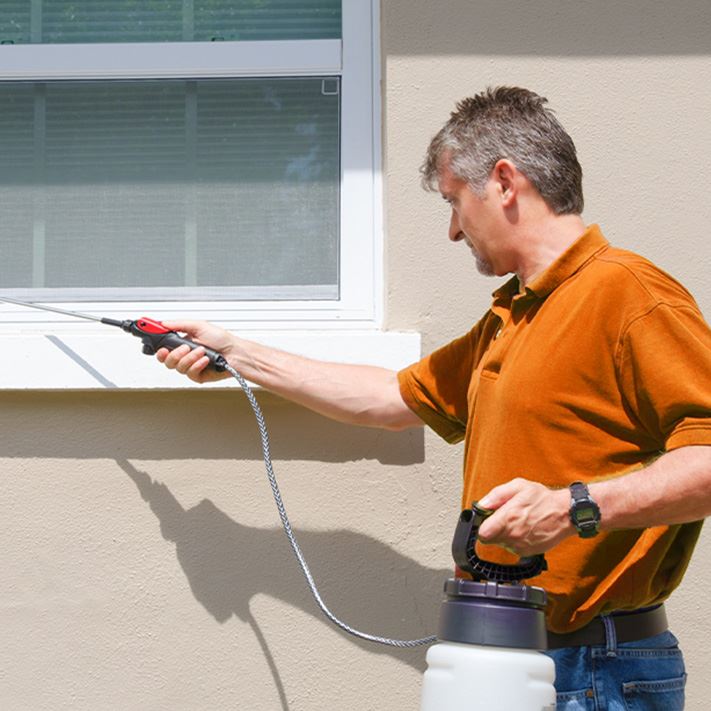 Areas We Serve
call our team at

(844) 977-0834

for more information
When Are Termites Most Active?
Termites are active year-round, but their activity level may vary depending on the season and local climate. In Yuma, where temperatures are generally warm throughout the year, termites can remain active even during the cooler months.
However, there are certain times when their activity tends to peak:
Swarming season: The reproductive termites, or swarmers, are most active during spring and early summer. This is when they leave their colonies in search of mates to establish new colonies. Swarming typically occurs on warm days and nights with high humidity, often following rain.
Warmer months: Like all insects, termites are cold-blooded, which means the temperature influences their activity levels. They tend to be more active during the warmer months when the weather is conducive to foraging for food and expanding their colonies. This could mean increased activity from late spring through early fall in Yuma.
Increased moisture: Termites need moisture to survive, so periods of increased rainfall or humidity can lead to higher termite activity. This can be especially true for subterranean termites, which build their colonies in soil and rely on moisture from the ground.
It's important to note that even when termites are less active, they can still cause damage to your property. Regular inspections and preventative measures are essential to protect your home from these persistent pests.
"Incredible Service"

Memo was just incredible and determined to make sure that all of the work done For the termite work was done properly and we were very happy with it.

- Julie W.

"Great Service"

We were happy with the service provided. They seemed very thorough and explained what they did.

- Dixie T.

"Very Professional"

They were very knowledgeable about the services provided and gave a thorough explanation of everything they found in and around our house

- Lauren T.

"Knowledgeable Company"

Knowledgeable professionals who treat my property to ensure that my home is safe from termites and other pests.

- Charles R.

"Above & Beyond Service"

Excellent value, and give me realistic windows for appointments and call when they're on their way.

- Charlotte K.

"Prompt & Professional"

Yuma Pest was very professional and did a thorough job of inspecting and treating our property.

- Hunter C.

"Highly Recommended"

I am pleased with the service they provide. I like the time they have spent with me to educate me.

- Mike O.

"Pleased with their quick response in making good on original service call efforts. Very professional."

- Very Professional