The Experts in Pests Serving Yuma and Surrounding Areas
Spider Control in Yuma
Many of us have experienced that sudden shiver down our spines when we spot a spider lurking in the corner of our home. Whether spinning intricate webs or stealthily crawling across the floor, these eight-legged critters can evoke fear and unease.
At Yuma Pest & Termite Systems, we understand your concerns. We are committed to providing exceptional spider control services in Yuma to help you maintain a secure and comfortable living space.
Our highly skilled and knowledgeable technicians are well-versed in handling a wide range of spider species, from harmless house spiders to venomous black widows. Using advanced techniques and eco-friendly solutions, we can effectively address your spider problem while ensuring the safety of your loved ones and pets.
Common Spiders in Yuma
Several spider species have made their presence known in Arizona's diverse ecosystem. While most of them are harmless and even beneficial in some cases, it's essential to be aware of each spider's characteristics and potential risks.
Here's a list of the most common spiders you might encounter in Yuma:
Wolf Spiders: These robust and agile hunters are typically found in gardens and yards, where they prey on insects. Though they can bite when threatened, their venom is not dangerous to humans.
Black Widow Spiders: Known for their notorious red hourglass marking, black widows are venomous spiders that prefer dark, secluded spaces like woodpiles and garages. A bite from this spider can be painful and requires medical attention.
Brown Recluse Spiders: Recognizable by their violin-shaped marking, brown recluse spiders are also venomous, and their bites can cause severe reactions. If bitten, it is wise to seek medical attention immediately. They prefer undisturbed areas such as attics, basements, and closets.
Jumping Spiders: These curious spiders are known for their exceptional jumping abilities and are often found on walls, windows, and ceilings. While they can bite, their venom poses no significant threat to humans.
Orb Weaver Spiders: Orb weavers are easily identifiable by their large, intricate webs, which they use to catch prey. Though they may appear intimidating, these spiders are harmless to humans.
House Spiders: As the name suggests, house spiders are frequently found indoors. They are non-venomous and pose no threat to humans.
Give us a call at (844) 977-0834 to schedule a free estimate today.
Integrated Pest Management Strategies for Spider Infestations
At Yuma Pest & Termite Systems, we are committed to providing eco-friendly and effective solutions to your spider infestation problems. Our Integrated Pest Management (IPM) approach combines various methods to minimize risks to human health and the environment while ensuring long-lasting results.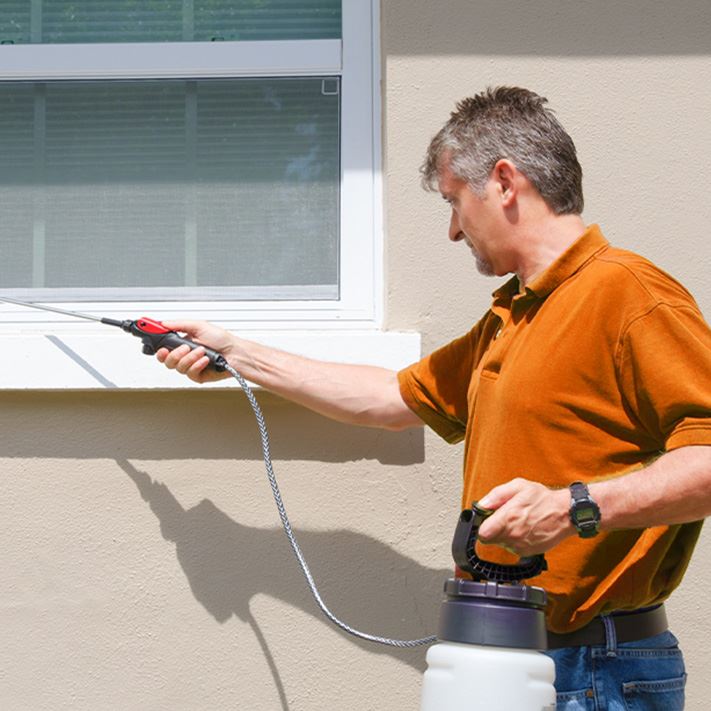 Areas We Serve
call our team at

(844) 977-0834

for more information
Common Signs of a Spider Infestation
Spiders can be stealthy and elusive, but there are telltale signs that may indicate their unwelcome presence. To help you identify a potential spider infestation, here are some common signs to watch for:
Frequent Spider Sightings: Encountering spiders more often than usual, particularly in more significant numbers, could signal an infestation. Keep an eye on corners, closets, basements, and other hidden areas.
Webs Everywhere: A proliferation of spider webs, especially in close proximity, strongly indicates an infestation. Note that different spiders create various webs, from intricate orb-shaped designs to disorganized cobwebs.
Egg Sacs: Discovering multiple silk egg sacs, which can be found attached to webs, hidden in crevices, or tucked away in corners, is a strong sign of a spider infestation.
Shed Skins: Finding several shed spider skins, also known as exoskeletons, around your home could indicate a possible infestation.
Visible Burrows: Ground-dwelling spiders like wolf spiders may create burrows in your yard or garden. Multiple burrows in close proximity suggest that numerous spiders could be lurking in your home or yard.
Call us at (844) 977-0834 or contact us online to schedule spider control services in Yuma today.
"Incredible Service"

Memo was just incredible and determined to make sure that all of the work done For the termite work was done properly and we were very happy with it.

- Julie W.

"Great Service"

We were happy with the service provided. They seemed very thorough and explained what they did.

- Dixie T.

"Very Professional"

They were very knowledgeable about the services provided and gave a thorough explanation of everything they found in and around our house

- Lauren T.

"Knowledgeable Company"

Knowledgeable professionals who treat my property to ensure that my home is safe from termites and other pests.

- Charles R.

"Above & Beyond Service"

Excellent value, and give me realistic windows for appointments and call when they're on their way.

- Charlotte K.

"Prompt & Professional"

Yuma Pest was very professional and did a thorough job of inspecting and treating our property.

- Hunter C.

"Highly Recommended"

I am pleased with the service they provide. I like the time they have spent with me to educate me.

- Mike O.

"Pleased with their quick response in making good on original service call efforts. Very professional."

- Very Professional