The Experts in Pests Serving Yuma and Surrounding Areas
Pest Control in Norton
Norton is a very small and close knit community located just outside of Yuma. It's hard to imagine that any pest can stand the harsh environment of Arizona but many pests can and do. At Yuma Pest, we have decades of experience identifying and treating pests in the Yuma area. Don't live your life at the mercy of annoying and destructive insects. Take a look at our menu of services and find out why Yuma Pest is the best.
Termite Control for Norton Properties
In terms of property damage, termites are among the most destructive pests out there. Over half a million homes are affected by termite infestations every year, costing homeowners over five billion dollars in property damage. While most of the country has to only deal with one or two species of termite, here in Norton, Arizona we have to contend with four.
Drywood Termites
Despite being found in coastal areas, drywood termites love drywood. As they form multiple colonies within a single structure, they cause incredible damage because each colony can have around 2,000 termites.
Desert Dampwood Termites
Desert dampwood termites are a subterranean species that is not a particular threat to your home but they can still cause problems outside the home. Dampwood termites are commonly found in citrus groves where they feed on moisture from the roots of trees and shrubs. They can also infest wooden fences and poles that make direct contact with soil.
Arid Subterranean Termites
Due to their ability to thrive in a variety of environments, arid subterranean termites are the most commonly found termite species in Arizona. In addition to deserts, you can also find them in canyons, rivers, sand dunes, and high altitudes.
In addition to hunting wood, these termites also consume cactus ribs and trees. In their search for food and water, they also attack homes and other buildings. Among the materials they use are insulation, paper, stucco, pool liners, and carpets made from natural fibers.
Desert Drywood Termites
In their natural environment, desert drywood termites live in desert plants, such as cactus. However, they're also attracted to soft, porous wood such as utility poles and the structural timbers found in your home.
Desert subterranean termites are well suited for our arid environment and don't require the dampness that most other termite species need. Instead, they thrive in the extreme, dry heat. They are commonly found all over Arizona, particularly where we live in the southern part of the state.
If you are dealing with a termite infestation, it's important that you seek the help of a professional exterminator before too much damage is done. At Yuma Pest, our customized termite treatment program will be able to identify and eliminate termites in your home.
Bed Bug Control in Norton
Bed Bugs are small, oval-shaped insects that feed on the blood of animals or humans. Adult bed bugs are flat and resemble the shape and size of a watermelon seed. Bed Bugs can't fly, but they can move rather quickly over flat surfaces. Bed bugs usually enter your home unnoticed on furniture, clothing, luggage, or even through neighboring apartments.
Once bed bugs have moved into our home, they can be extremely difficult to control. Trying to control bed bugs on your own can take weeks or even months of constant cleaning. This is why if you have a bed bug infestation you should call a professional pest control service. You might not even know you have a problem until you look for the signs. At Yuma Pest we utilize integrated pest management practices and environmentally friendly solutions to control and eliminate bed bugs in your home.
Construction Pre-Treatment for new Norton buildings
Buying a home or starting a business is one of the biggest investments you will ever make. But constructing a home or business without the proper safety measures can spell danger further down the line, especially in our state. New buildings are particularly vulnerable to termite infestations. That is why it is so important to get preventative pre-construction insect treatment to protect your investment. Not only is it a good idea, but pre-construction pest control is also required by law here in Arizona.
Termite pre-treatment focuses on two main areas of the building; the soil and the wooden structures.
Soil Treatment: We pretreat the soil before concrete is poured.
Wood Treatment: We treat the wood studs and beams of the structure..
Get The Best Pest Control In Norton
The professionals at Yuma Pest have been providing the Norton and surrounding area with pest control services for over 20 years. If you are experiencing a pest infestation that seems out of control, don't worry. The experienced team at Yuma Pest can handle any problem, big or small, and get you your home back. Call us today at (844) 977-0834 or leave a message on our site.
We are here to help! Call us at (844) 977-0834 or contact us online to schedule pest control services in Yuma.
"Knowledgeable and Honest"

They were both on time and very professional. We are very pleased so far. As long as the pesticide works we're happy!

- Reba B.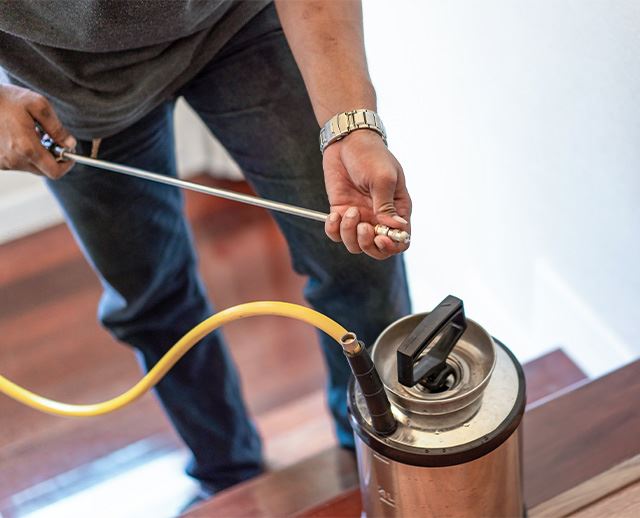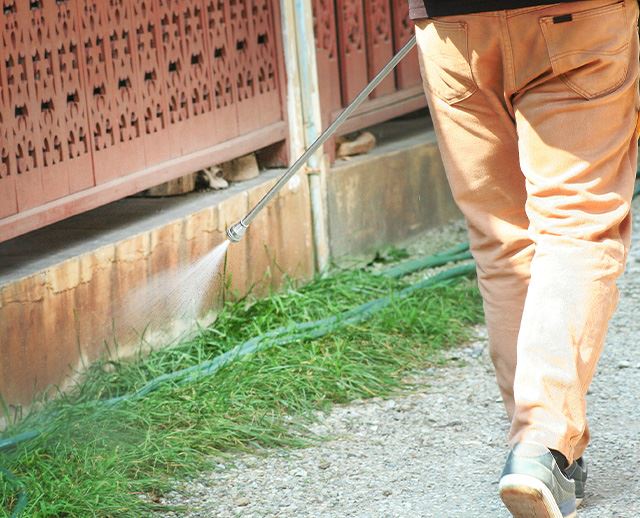 A Solid Reputation

We have earned a solid reputation for being dependable and trustworthy. We strive to meet and exceed expectations, ensuring that our products and services are delivered on time and to the highest standards of quality.

Years of Experience

Over the years, we have encountered and successfully resolved a wide range of challenges. We approach each situation with a problem-solving mindset, leveraging our expertise to overcome obstacles and achieve optimal outcomes.

Family Owned & Operated

We operate our business with honesty, transparency, and a strong sense of ethics. We prioritize the well-being and happiness of our family members, both within and outside the business.

Community Focused

Our team values our community members and we strive to create an environment that promotes collaboration and growth. Our commitment to humane removal practices ensures that your property remains secure while respecting the environment.