The Experts in Pests Serving Yuma and Surrounding Areas
Pest Control in Fortuna Foothills
Fortuna Foothills is a small desert town about 15 miles west of our Yuma Pest offices. The city's rocky landscape meets vast desert skies, creating the most magnificent sunrises and sunsets you'll see in the United States. Unfortunately, pests are just as attracted to the area as its residents and business owners.
Because pests' invasive qualities bring damage, disease, and just plain annoyance to the indoors, we provide the most effective pest control solutions for local households and commercial buildings.
Pest Control Services:
(Weekly, bi-monthly, monthly, and quarterly options available)
Bed bug treatment.
Termite extermination.
Flea and tick control.
Pigeon control.
Rodent and gopher removal.
Customer Satisfaction is Our Guarantee!
We don't consider a job done until you are 100% satisfied with our service. To further insure your trust, all our services come with warranties through your next scheduled appointment.
Bed Bug Control in Fortuna Foothills
Even though bed bugs don't spread disease to pets or humans, having an infestation in your home or business causes a host of problems. DIY remedies like bed bug spraying, store-bought traps, and ferociously washing every fabric in your house can treat a mild presence; but when you see the signs of a major infestation, enlisting professional bed bug treatment is the only way to guarantee these home invaders are fully eradicated.
Signs of a Bed Bug Infestation:
Red marks and minuscule droppings under mattresses or on sheets.
Discarded skin or eggs.
Small, itchy bites on your skin.
Our bed bug treatment program is structured around IPM practices and eco-friendly solutions. After a thorough inspection of your property, we determine the best course of action. Whether it involves professional bed bug spraying, setting traps, or using more powerful methods, you can trust we'll solve your bed bug problem and keep it from coming back.
Termite Control For Fortuna Foothills
Termites aren't just a risk in Arizona; they are a serious problem! Termites feed on cellulose, a plant fiber found in wood pulp. Neither home nor business building is immune to a termite infestation. The good news is, these damaging pests aren't immune to our termite extermination program:
We start with a thorough property inspection, targeting areas we know termites nest and we're not afraid to take an up-close look in your crawl space.
After identifying the size and type of termite, we use the information to create a custom plan to completely eradicate the infestation.
Our goal is to get rid of your termite infestation on the first try, but if your home is dealing with a particularly stubborn colony, we will continue treatments until your space is termite-free.
Post-treatment protective solutions are available to ensure your property doesn't attract termite colonies in the future.
If you suspect a termite infestation, don't wait to call a pest control professional. Even if you haven't found signs of damage, we'll provide a detailed inspection and a free estimate.
HVAC Service in Fortuna Foothills
Born and raised in the area since 1999, we are well-rehearsed Arizona's unprecedented heat—even our winters are described as "warm." In addition to having a team of certified and licensed pest control technicians, we are your local go-to for professional, same-day HVAC service.
HVAC Services:
HVAC repair.
Indoor air quality control.
Air conditioning repair or installation.
Heating system repair or installation.
Heat pump services (air-source, ground-source, and absorption).
Furnace replacement or repair.
Preventative maintenance.
Each HVAC service is backed by our "Always on time or you don't pay a dime®" guarantee. When you call us for HVAC repair, installation, and the rest of your heating and cooling needs, you'll receive day-of service by a Yuma specialist. We'll do the job quickly and professionally, and we won't leave until we've made sure everything is working properly.
"Caring Team"

He gave us a good price as we are long-time customers of Yuma Pest.

- Leta D.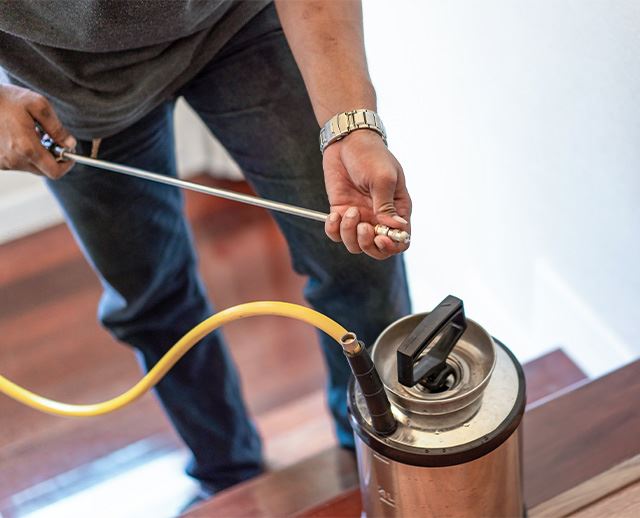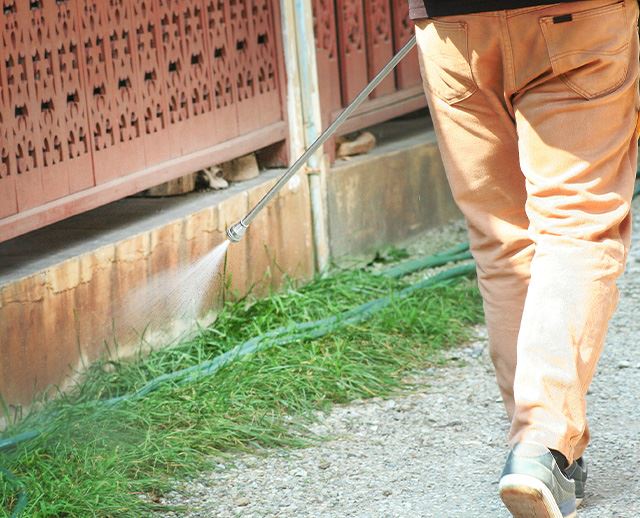 A Solid Reputation

We have earned a solid reputation for being dependable and trustworthy. We strive to meet and exceed expectations, ensuring that our products and services are delivered on time and to the highest standards of quality.

Years of Experience

Over the years, we have encountered and successfully resolved a wide range of challenges. We approach each situation with a problem-solving mindset, leveraging our expertise to overcome obstacles and achieve optimal outcomes.

Family Owned & Operated

We operate our business with honesty, transparency, and a strong sense of ethics. We prioritize the well-being and happiness of our family members, both within and outside the business.

Community Focused

Our team values our community members and we strive to create an environment that promotes collaboration and growth. Our commitment to humane removal practices ensures that your property remains secure while respecting the environment.