Yuma Animal Control
The beautiful, diverse environment of Yuma comes with its share of wildlife encounters. While we admire and appreciate the creatures that call our region home, we also understand the importance of maintaining a safe and comfortable space for our families. That's where our dedicated team of professionals comes in, offering top-notch, humane animal control solutions tailored to your unique needs.
At Yuma Pest & Termite Systems, we believe in striking the perfect balance between respecting nature and safeguarding your family, pets, and property. Our comprehensive wildlife control services ensure a safe and humane approach to dealing with various critters that may have found their way into your property.
Call the Yuma animal control experts at (844) 977-0834 to make an appointment today!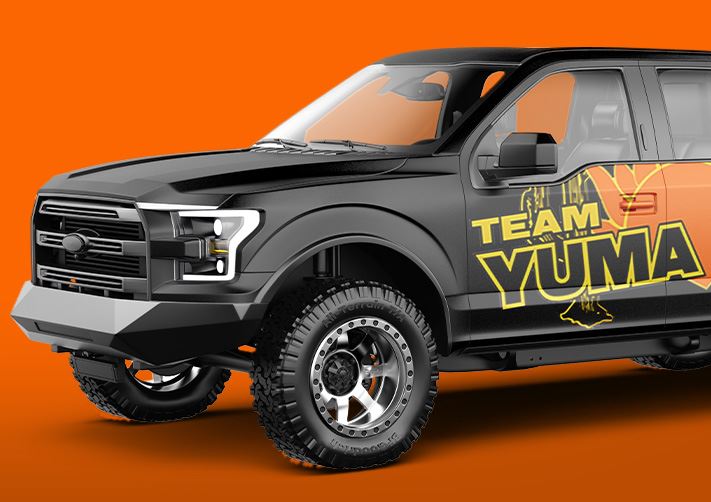 Common Animals that Require Wildlife Removal
Rodents: Rats and mice are frequent intruders in both residential and commercial properties. They can cause damage to structures, contaminate food, and spread diseases.
Bats: Bats often seek shelter in attics, eaves, or other secluded areas of homes and buildings. Their droppings, known as guano, can pose health risks and create unpleasant odors.
Birds: Pigeons, sparrows, and other birds may nest in gutters, eaves, or chimneys, causing blockages and creating unsanitary conditions.
Snakes: Yuma is home to various snake species, some of which are venomous. Encounters with snakes can be unnerving and potentially dangerous, especially for pets and young children.
Skunks: Known for their strong odor, skunks can dig burrows under porches, decks, or sheds, causing structural damage and leaving lingering smells.
Raccoons: These curious creatures can break into garbage cans, steal pet food, or even enter homes through pet doors in search of food.
Opossums: Opossums often take up residence under decks, sheds, or crawlspaces, where they can cause damage and leave behind waste.
Our team at Yuma Pest & Termite Systems is well-equipped to handle these and other wildlife issues with humane, effective strategies tailored to your specific needs. Our Services
How We Can Help You
Humane and Reliable Wildlife Removal Services
At Yuma Pest & Termite Systems, we take pride in our ability to safely and humanely remove wildlife from homes and businesses. Our experienced professionals employ various proven strategies and techniques designed to protect the animals and our clients.
Here's how we approach wildlife removal:
Inspection and assessment: Our experts thoroughly inspect your property to identify the type of animal, its entry points, and any potential damage caused. This comprehensive assessment helps us develop a targeted and effective removal plan.
Humane trapping and exclusion: Depending on the situation, we may use live traps or exclusion devices that allow animals to exit but not re-enter the affected area.
Relocation and release: Once we have safely captured the animal, we will relocate and release it into an appropriate habitat, following local regulations and guidelines. Our goal is to ensure the animal can thrive in its new environment without posing a risk to human populations.
Sanitation and cleanup: If animals have left behind waste, debris, or damage, our team can provide thorough sanitation and cleanup services. We follow strict safety protocols to eliminate health risks associated with animal droppings and contaminants.
Education and support: At Yuma Pest & Termite Systems, we believe in empowering our clients with the knowledge to prevent future wildlife issues. Our team will offer advice and guidance on best practices for maintaining a secure and wildlife-free property.
By choosing Yuma Pest & Termite Systems, you can trust that our skilled professionals will handle your wildlife concerns with the utmost care and respect for both you and the animals involved. We are committed to providing a safe, effective, and humane solution for all your wildlife removal needs.
A Solid Reputation

We have earned a solid reputation for being dependable and trustworthy. We strive to meet and exceed expectations, ensuring that our products and services are delivered on time and to the highest standards of quality.

Years of Experience

Over the years, we have encountered and successfully resolved a wide range of challenges. We approach each situation with a problem-solving mindset, leveraging our expertise to overcome obstacles and achieve optimal outcomes.

Family Owned & Operated

We operate our business with honesty, transparency, and a strong sense of ethics. We prioritize the well-being and happiness of our family members, both within and outside the business.

Community Focused

Our team values our community members and we strive to create an environment that promotes collaboration and growth. Our commitment to humane removal practices ensures that your property remains secure while respecting the environment.
Yuma Pest & Termite Systems's Blog Recent Posts
Want all the latest news or updates? Browse through our blog to read our most recent posts and featured articles.