The Experts in Pests Serving Yuma and Surrounding Areas
Ant Control in Norton
Ants are a common household pest in Norton and throughout Yuma County. They can be a nuisance, but most species do not transmit disease to humans or pets. However, they can contaminate food and bite people who disturb them. They can also damage wood structures and electrical wiring, leading to costly repairs. If you have ants in your home or business, take steps to control the problem and keep it from returning in the future.
Call Yuma Pest & Termite Systems at (844) 977-0834 or contact us online for professional ant control in Norton.
Common Ant Species in Arizona
There are many different species of ants that can invade your home or business. Some of the most common in our local area include:
Fire ants: This species is red or black and has a distinctive stinger and aggressive temperament. They are most common in open areas in yards.
Pharaoh ants: These small yellow-brown colored ants are attracted to food sources and can establish large colonies quickly.
Carpenter ants: So named because they build their nests in wooden structures, carpenter ants can be responsible for thousands of dollars in structural damage in homes and commercial buildings.
Odorous house ants: This is a small, dark-colored species of ant releases an unpleasant smell when they have been crushed. They are known for contaminating food sources.
Pavement ants: As their name suggests, pavement ant nests are typically found under concrete structures, like driveways, foundations, and sidewalks. They will, however, move indoors in search of food.
Argentine ants: This invasive species is brown in color and will form huge colonies that are hard to get rid of.
How to Prevent Ants
You may notice an increase in ants around your property during the summer months as ants move indoors in search of water. You may also notice an increase of ants during the autumnal months when food sources become scarce.
No matter the time of the year, there are steps you can take to prevent an infestation and keep it from returning in the future. These proactive measures include:
Keep your property clean by picking up food and crumbs and cleaning debris
Do not leave food out or dishes in the sink or dishwasher
Repair any leaky faucets or pipes
Repair any cracks or crevices around windows and doors
Do not leave uncovered pet food out
Do not leave trash cans or recycling bins open or uncovered
Making your property less attractive to ants is the first step in making sure they do not invade in the first place. If, however, you do notice an ant problem, our team at Yuma Pest & Termite Systems can provide a comprehensive solution to remove ants from your property and create a barrier that will prevent them from coming back.
Call our ant control team in Norton at (844) 977-0834 or contact us online to schedule your free estimate.
"Quality Work"

Explained the services and several price options, very knowledgeable and courteous.

- Rebecca B.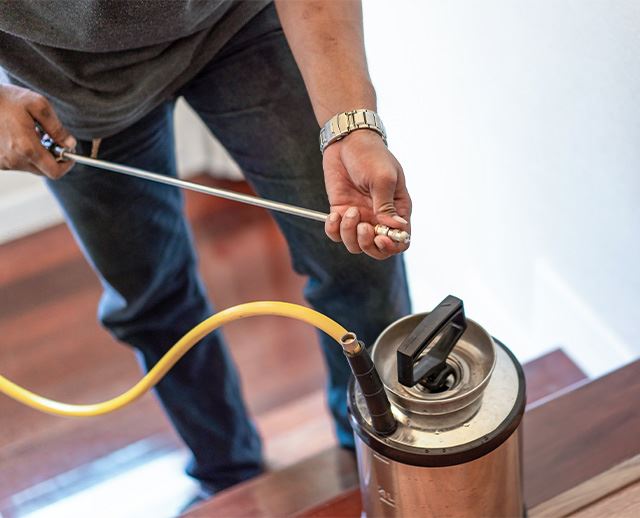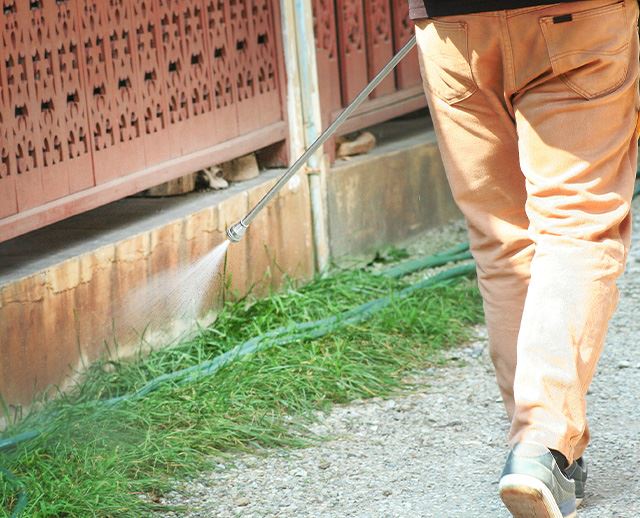 A Solid Reputation

We have earned a solid reputation for being dependable and trustworthy. We strive to meet and exceed expectations, ensuring that our products and services are delivered on time and to the highest standards of quality.

Years of Experience

Over the years, we have encountered and successfully resolved a wide range of challenges. We approach each situation with a problem-solving mindset, leveraging our expertise to overcome obstacles and achieve optimal outcomes.

Family Owned & Operated

We operate our business with honesty, transparency, and a strong sense of ethics. We prioritize the well-being and happiness of our family members, both within and outside the business.

Community Focused

Our team values our community members and we strive to create an environment that promotes collaboration and growth. Our commitment to humane removal practices ensures that your property remains secure while respecting the environment.