The Experts in Pests Serving Yuma and Surrounding Areas
San Luis, AZ Pest Control
With a population of around 25,500 at the time of the 2010 U.S. Census, San Luis, AZ, is one of the largest communities in greater Yuma. Situated as it is in the southwestern portion of the state in the Sonoran Desert, Yuma is the sunniest, driest and least humid populated place in the U.S. It receives less frequent precipitation than any other populated community, and it experiences temperatures of 90 degrees or higher at least 175 days of the year. These and other factors make the area a hotspot for pests of all kinds. If roaches, pigeons or other pests have invaded your San Luis home or business, Yuma Pest is here to help.
Pest Control
As a resident of San Luis, AZ, you are probably familiar with the many pests that call the area home. From scorpions to spiders to rodents, such pests aren't just nuisances to homeowners and businesses; they harbor diseases, cause property damage and can even cause physical harm. Whether you are dealing with an infestation of bed bugs, pigeons, spiders or other pests, Yuma Pest is the name to trust for effective pest control services.
Termite Control
Greater Yuma may be a dry place, but that doesn't keep termites away. In fact, termites are among the biggest pest issues plaguing homes and businesses in the area. Drywood and dampwood termites, in particular, quickly excavate wooden structures and make them home. Other types of termites find their way into homes via wood that's adjacent to soil, building mud tubes on or behind walls to invade homes. They can cause massive structural damage, and DIY remedies do little or nothing to help. To reclaim your home or business from these pests, professional intervention is required – and Yuma Pest is here to provide it.
Pigeon Control
Disruptive scavengers, pigeons are often likened to "rats with wings."" Around Yuma, these birds are fond of infesting homes and businesses, causing all kinds of problems. Although their presence may seem benign at first, pigeons harbor diseases like histoplasmosis, which can cause respiratory problems in humans. As with other types of pesky pests, Yuma Pest relies on Integrated Pest Management, or IPM, to safely and effectively rid homes and businesses of pigeons. Without the use of potentially harmful, harsh chemicals, we can help you to reclaim your home from these unpleasant pests.
Our Services
Yuma Pest is proud to offer the following services to residents and businesses of San Luis, AZ, and surrounding areas:
Rodent and Gopher Control
Bed Bug Control
Flea and Tick Control
Call Today for a Free Estimate
Don't wait until your pest infestation has spiraled out of control to take care of it. As tempting as it may be to handle the problem yourself, the reality is that professional intervention is the only way to not only eliminate termites and other pests but to keep them from returning in the future. Yuma Pest is proud to offer one-time services along with weekly, bi-monthly, monthly and quarterly treatment options, so we can easily address the needs of local homeowners and businesses alike. We're ready when you are, so contact Yuma Pest for a free quote today.
We are here to help! Call us at (844) 977-0834 or contact us online to schedule pest control services in Yuma.
"Very Informative"

We are so glad we contacted this company, it has set our minds at rest regarding the 'unwanted' visitors at our house.

- Dennis T.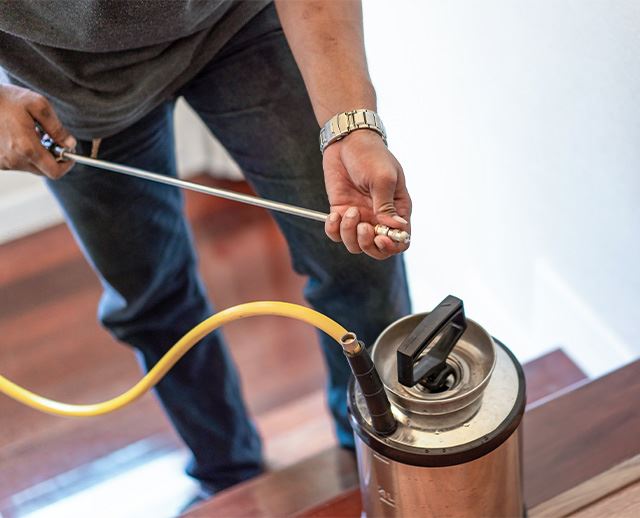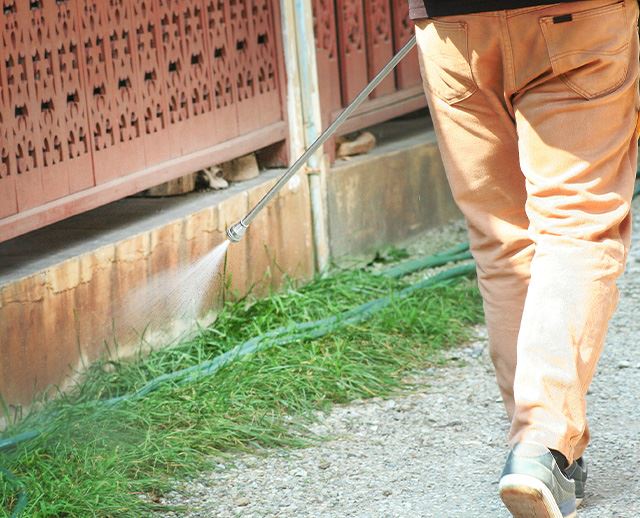 A Solid Reputation

We have earned a solid reputation for being dependable and trustworthy. We strive to meet and exceed expectations, ensuring that our products and services are delivered on time and to the highest standards of quality.

Years of Experience

Over the years, we have encountered and successfully resolved a wide range of challenges. We approach each situation with a problem-solving mindset, leveraging our expertise to overcome obstacles and achieve optimal outcomes.

Family Owned & Operated

We operate our business with honesty, transparency, and a strong sense of ethics. We prioritize the well-being and happiness of our family members, both within and outside the business.

Community Focused

Our team values our community members and we strive to create an environment that promotes collaboration and growth. Our commitment to humane removal practices ensures that your property remains secure while respecting the environment.